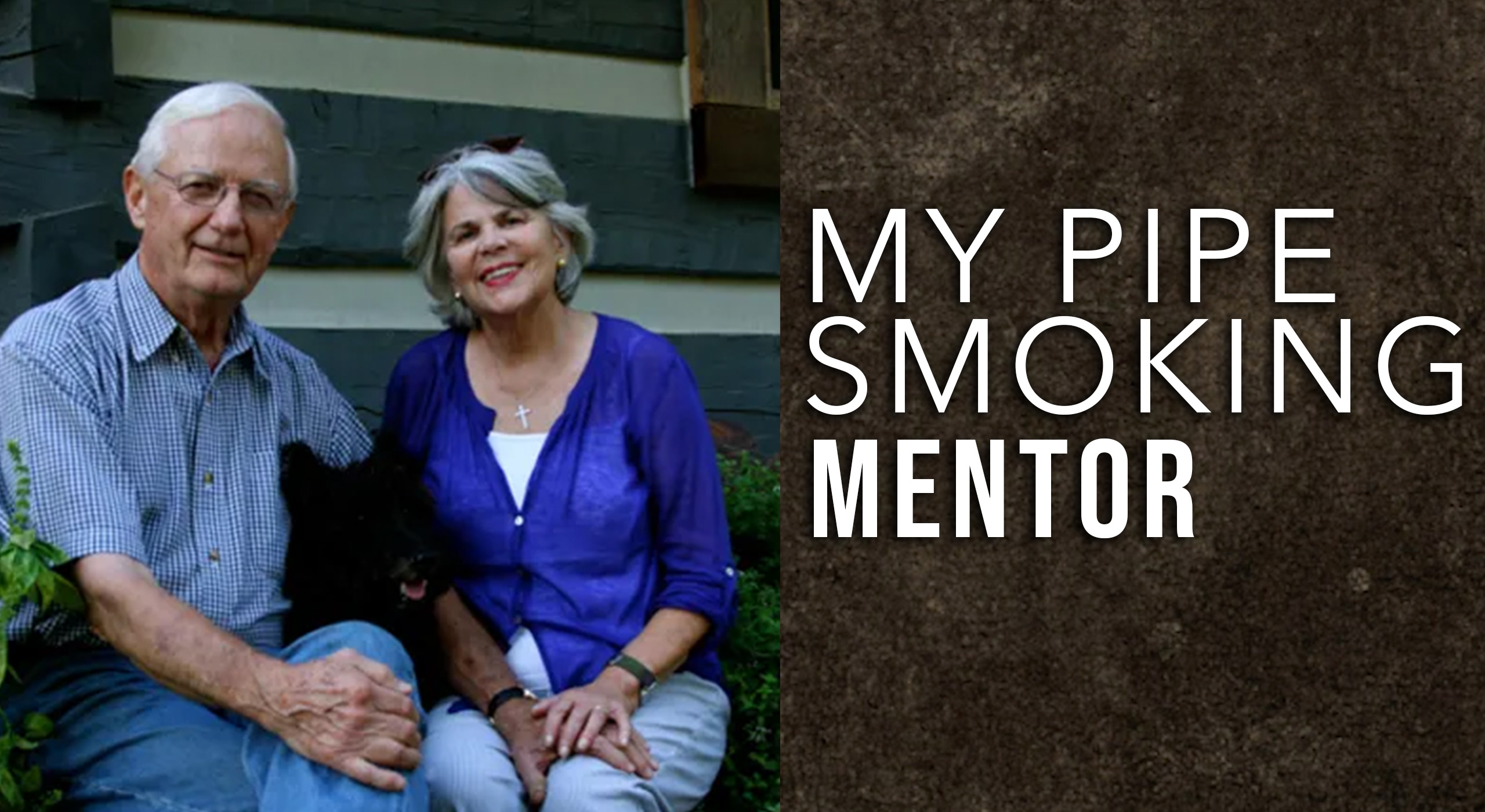 Let me introduce you to my pipe smoking mentor: the Alabama Gentleman who introduced me to pipe smoking.
Learn about the True Vine Christian Foundation: https://www.truevinefoundation.org/
What an inspiration sir. Your thoughtful wisdom allowed me to travel back 43+ years to my mentor and English professor who was also a pipe smoker. How I miss the breaking of bread together and conversations over a dram or two as he enjoyed a bowl.

Thanks for sharing.

It is true that the most important thing is to stay focused on the One. The God of Abraham, Isaac, and Jacob.

This was excellent. I remember your first video well describing your mentor and I always tried to imagine him in my mind. What a treat to be able to view this video from him. Thank you for sharing this.

Professor what a wonderful video.God Speed and the Wind to your back you learned from the best an all around Gentleman and Pipe Smoker.??

That fellow is amazing I bet y'all have had some wonderful conversations together…♥️??

TRUE NORTH…♥️?

What a sweet old couple they are. There's something so gratifying about having some good old folks that you admire and respect beckoning you to darken their doors and occupy their supper table. If that doesn't put an ear-to-ear grin on your face, I don't know what to tell you.

"True North" we can all learn and be better people by being guided by "True North". Great message. Thanks for sharing.

This kind of elderly should be cherished. A paragon for pipe smokers, sit, enjoy and contemplate. Live and let live, not interfering with health and safety protocols.
But there is also another kind of older people, who have lower standards. I often see them on the street or in traffic. Out of brutal and haughty action actions, and out of low caliber and dirty, disrespectful talk, you can't possibly have respect. It has not so much to do with age, although it will have to come over the years in every healthy person.

You cannot help but to recognize the honesty, appreciation and wisdom….there is truly a temper and meter to the measured thoughtful words. It is that very cadence and word-smithing of knowledge and experience that distinguishes so many people who find comfort in a slow smooth draw and a short measured sip between the artful conversation of gentlemen and gentle-ladies.
Thank you for sharing.

True north! (Not "magnetic north") Brilliant! Perfect!
JOIN A COMMUNITY OF LIKE-MINDED FOLKS